Dr. Rainey specializes in DNA testing and genetic supplementation. We find that many people can only get so far with their health, many times, they are fighting again their own ability for the body to utilize nutrients and detox.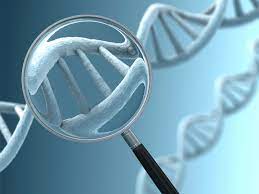 A personalized genetic health program
Optimal health, fitness, and well-being can be improved with correct diet and lifestyle choices. Using a comprehensive approach we look at your DNA along with selective test panel results and tailor a health program specific to you.
How does our program work?
STEP 1: Getting to know you and your health
The clinicians at Healing Hut take the time to get to know you. We take a comprehensive look at your health history, genetics, lab work, lifestyle/diet factors, and treatment goals to design a plan that fits your health, fitness, and longevity goals.
STEP 2: Comprehensive In-depth Testing (for those individuals in the Comprehensive Program)
In addition to DNA testing and blood lab results, we can take a deeper look at your current health and biochemical function through select specialty test panels. Our clinicians use their in-depth knowledge of you to advise on any additional tests that may be recommended to get to the root cause of your symptoms. We will review test results with you in detail so that you're armed with in-depth knowledge about your own health.
STEP 3: Personalized health plan
You will be given a personalized health program for optimal health that includes:
Supplement recommendations to offset nutritional deficits or genetic shortcomings.
Personalized nutrition program to suit your needs with custom made multivitamin specifically to meet your genetic needs.
Address lifestyle factors i.e. exercise regimen, bedtime routine, stress reduction.
Genetic Testing Options:
A range of DNA tests to analyze each individual's gene variations involved in key biological processes. This insight into an individual's unique genetic code reveals advantages, susceptibilities, and keys to optimizing health.
DNA Health is concerned with optimizing health, energy, and well-being. This test looks at 60 gene variations that include: lipid metabolism; methylation; detoxification, inflammation, oxidative stress, insulin resistance, bone health, food responsiveness, and vitamin metabolism. Based on the results we will be able to recommend optimal lifestyle and diet choices and a customized supplement program to offset any particular nutritional deficit or genetic shortcoming.

DNA Diet is a weight management test that includes well-researched gene variations that impact obesity and weight management. It looks at 20 genetic markers that affect metabolic processes that contribute to weight gain including insulin sensitivity, snacking, binge eating, saturated fat intake and carbohydrate intake, and exercise. Based on the results we will be able to recommend the best diet possible.

DNA Estrogen includes testing for 12 gene variants involved in estrogen biosynthesis, estrogen metabolism, and phase I and phase II detoxification. These results provide unique information to guide personalized diet, lifestyle, hormone and nutraceutical recommendations.

DNA Sport gives you genetic insight into personalizing sport-specific training strategies that optimize your genetic potential as well as choosing the right lifestyle, nutritional, and environmental interactions to optimally express your genes. This test is divided into three categories: injury susceptibility, recovery, and power/endurance performance.

DNA Mind analyzes 37 gene variations involved in key biological processes that contribute toward the risk of development of mental health disorders. The test reports on neurodegenerative disorders, mood regulation, and addictive behavior. Testing of key biological related mental health include: lipid metabolism; inflammation; methylation; stress response; Wnt & cell signaling; endo-cannabinoid pathway; and neurotrophic/dopaminergic/GABAergic/serotonergic pathways. Results will provide insight and direction into interventions for treatment strategies.

DNA Skin is concerned with improving the visual signs of aging by focusing on interventions that are suited to an individual's unique DNA. Analysis of 17 genes in the following areas include: regulation of collagen formation/breakdown; sun sensitivity and pigmentation; sun damage, protection, and repair; protection from oxidative stress; and detoxification/inflammation. This report will help personalize lifestyle, nutrition, nutraceutical and cosmeceutical recommendations for improved skin health and decreased signs of aging.

DNA GrowBaby analyzes 46 gene variations involved in 11 key biological processes associated with major maternal and fetal health outcomes. Areas analyzed include: lipid metabolism; inflammation; detoxification phase I and phase II; methylation; cell signaling; monoamine oxidase metabolism; neurotrophic pathway; progesterone metabolism; melatonin metabolism; insulin sensitivity, and vitamin D requirements. Results will help identify maternal health risks and intervene with personalized diet, lifestyle, and supplement advice to optimize health outcomes for mother and baby.

DNA Medcheck and Genesight tesing analyzes 62 gene variations associated with drug responsiveness for cardiovascular disease, psychiatry, pain management, as well as diabetes medication, infectious disease medication, and gastrointestinal drugs.